From NeoGAF:
http://www.neogaf.com/forum/showthread.php?t=719955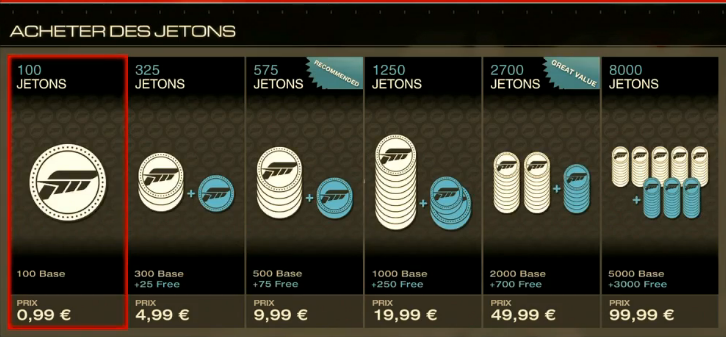 Grab from a french stream last night.

This is the price of token for Forza 5 if you don't want to gring your credits. Most of us are used to these table in most F2P and mobile game, but look closely... yes : the price are more expensive as you buy more tokens.

So Microsoft charges you more if you pay more. This is not the way to do it Microsoft, this is not how you do micro transaction especially not in a 60 dollar game.
That better just be a mistake there and not something that's going to stick around... Especially for a game that is a full retail release here.