I saw this over in the official forums, and thought that you may not all be following them.
Basically, add these two lines;

SettingsManager.floatSet GSDefaultLatencyCompensation 0.0450000
SettingsManager.U32Set GSInterpolationTime 45

to your gamesettings.ini and settings.ini file in the BFBC2 folder.
In gamesettings.ini, add them between the lines;

IntroPlayed=1
[GstPersistence]

In settings.ini, just add it to the end of the list. Save both files.

BEFORE YOU TRY THIS, change the value to your general server ping. For me, when I refresh the list, most servers are 31-45 ping. So, I change the values to .045 and 45 for 45 ping.

Say most of your servers are 73 ping, you'll want to change the values at the end of the previously stated changes to .073 and 73 respectively.

Apparently the battlefield series tries to compensate for an average of 100ms ping by default and so the hitboxes appear to "lag behind" the actual player model you're seeing in game. This fix changes it so that the models are where the hitboxes actually are by adjusting to your average ping instead.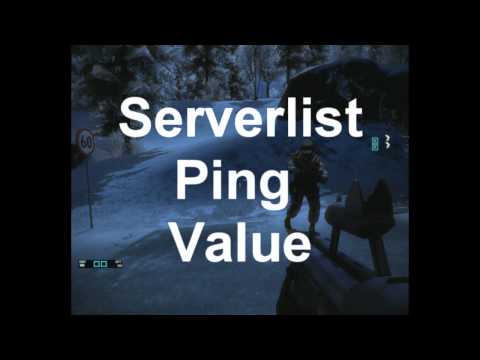 Source:
http://forums.electronicarts.co.uk/b...pensation.html
Original source:
http://www.gamefaqs.com/boards/genme...topic=54388946