By: Bubbl3s
This is for Golf Of Oman ONLY!
-AT Mine Intro
These bad boys are insane! They are part of the "Engineer" kit. One of the best kits to play on Golf Of Oman. AT mines are awsome, when dumb idots in jeeps/APC/Tank's run right over it
-AT Mine Placement
Ok, probally enough people have play "Golf Of Oman" to know the map by heart *well i do!* Ok, when you Spawn as USMC.. there are 3 spawn points on the coast, and how there are 2 entrances for tanks on the spawns, Lay them on those roads that lead into the spawns. They are always a good place for Tank/APC drivers to run into them
Another good and great place is MEC Spawn, when they come out on main road, next to that little watch tower, lay them there and tanks/jeeps run over it everytime.
One more good place is, the "Hotel". There is that small road that tanks/APCs drive out, thats another great place for AT mine kills
-Summary
Always place "Engineer" kit when there is a big map like Oman. Thats the best and easit for kills. Remember watch out for TK's. Thats 1 bad part about AT mines, idots always run over them.
-Pictures *NOW UPDATED*
3 Spawn Location Entrances...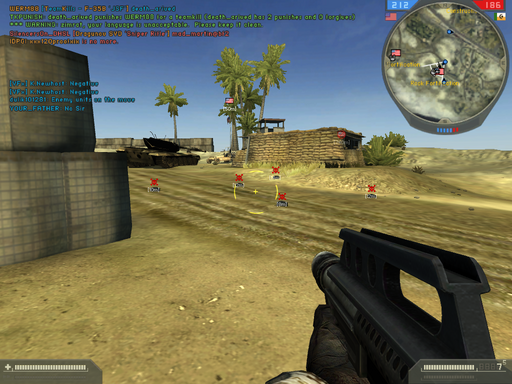 Hotel Entrance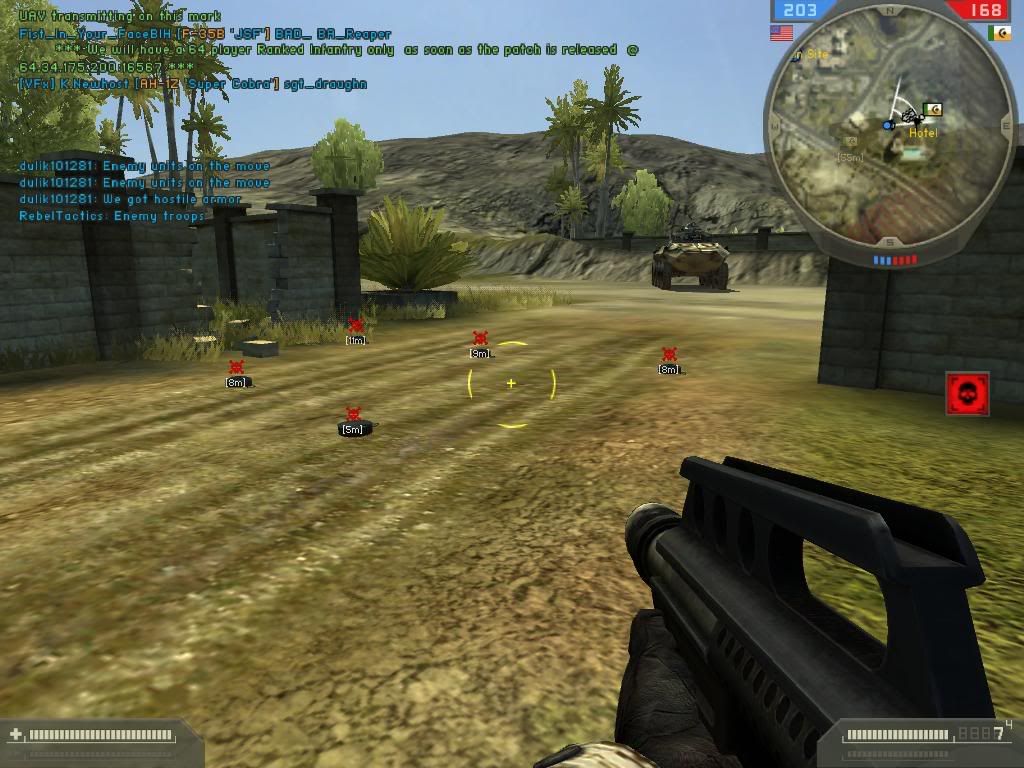 Hope you enjoyed
Pics now here, Check it out!